Ontario healthcare industry insights
Impact on Hospital Operations
How the first two waves of the pandemic impacted Ontario hospitals' staffing utilization.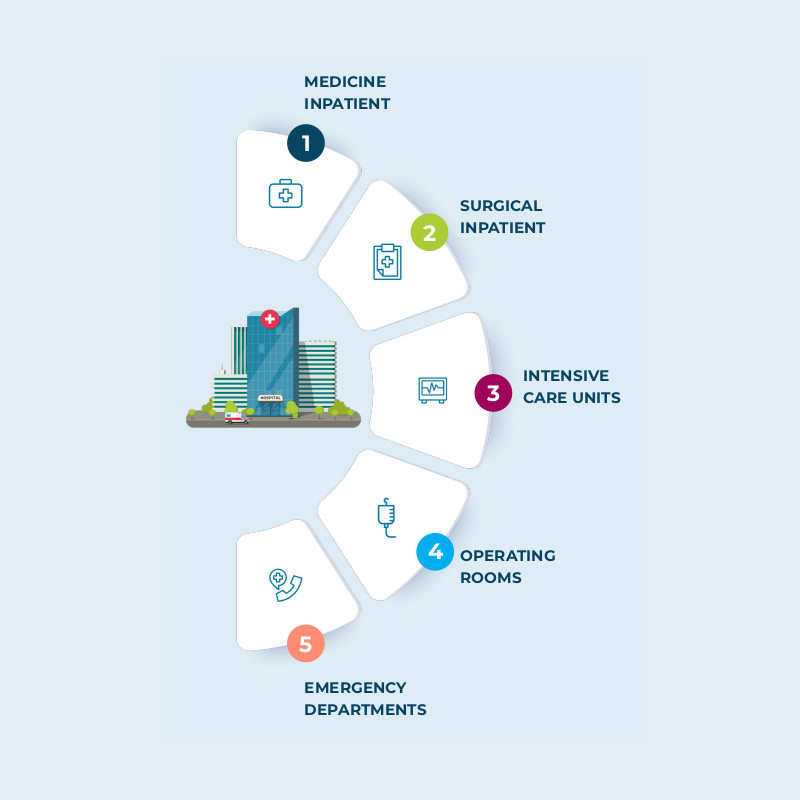 Ontario hospitals experienced substantial operational challenges during the first year of the COVID-19 pandemic in Canada. The following report highlights changes in staff utilization, patient volumes, and staffing skill mixes in the past five years and more prominently during FY2020-21 when hospitals were most impacted by the pandemic. The report also highlights overtime and sick-time trends that were in some instances exacerbated by the pandemic.
The information is taken from the Benchmark Intelligence Group (BIG) Healthcare dataset comprised of over 125 Ontario hospitals' MIS Trial Balance files. We have summarized the MIS Trial Balance files from FY2016-17 to FY2020-21. The third, fourth, and Omicron waves of the pandemic occurred during FY2021-22; data for these periods will be available in July 2022.