operational healthcare expertise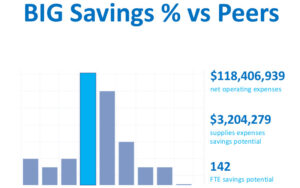 Measurable indicators lead to actionable insights and provide an organization with a relative performance gauge versus its peers.
Driving operational efficiency through business insights for the CANADIAN healthcare industry. We believe in the Canadian healthcare system and challenge the prevailing notion that it is inherently unsustainable. Our goal is to provide ready access to actionable metrics that healthcare managers can use to monitor and improve their operations. Together with our extensive experience implementing change across the continuum of care, we will help our clients achieve meaningful and measureable improvement to better serve their patients, clients and communities.
The Benchmark Intelligence Group Inc. (BIG Healthcare) was formed in June 2016 by former consultants and associates of Hay Group Health Care Consulting and HCM Group as well as the principals of the veteran cloud computing company, GSI Solutions. The firm's partners have provided health care management consulting services to Canadian hospitals, community health organizations, regional health organizations, governments and other health care agencies for more than 25 years.
Professional Consulting Services. The scope of our consulting services includes both quantitative and qualitative analyses in the areas of benchmarking and performance improvement, operations improvement, organizational and operational planning, financial management, governance and strategic planning. In addition, its breadth of technology expertise delivers specific custom development services for the healthcare industry.
meet the BIG Healthcare leadership team
Senior Associate Consultants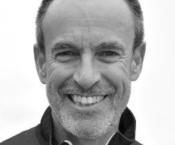 Chris has more than 40 years of experience working in the Canadian healthcare system. Chris uses his knowledge of Canadian clinical administrative data to identify and analyze variations in health care utilization, and to combine his analytical skills with knowledge of clinical evidence and care protocols to promote value-based care. Chris' focus areas are clinical benchmarking, health system performance measurement, health system funding models, and population needs based planning.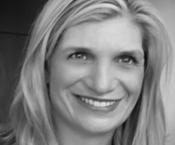 Kelly has dedicated her 25-year career exclusively to health care, working as a front-line clinician, a hospital Director and a consultant/advisor. With great depth of experience in the system, Kelly understands both the "hard' and "soft" sides of consulting, making her a true generalist and allowing her to add value to a broad range of engagements. Kelly has led and facilitated major policy initiatives, operational reviews, service planning, strategic planning, organizational design, leadership performance and change work. Kelly's underlying motive is to help health care leaders and organizations be more effective for the people they serve.
BIG Healthcare Advisory Board
BIG Healthcare is actively recruiting veteran industry professionals to join its advisory board. As a young company that is growing quickly and in many different directions, we are seeking guidance in the areas of product, customer and revenue development. Interested individuals should contact Managing Partner and acting President, Desmond Lo.